Excerpt from Embracing Life
The word "embrace" originates from the Latin term "bracchim" and is referred to as "embracer" in Old French. Embrace means to encircle, surround, enclose. How in much of our lives we embrace certain things we love, places. However, many parts of our lives' circumstances we do not embrace, such as feelings we do not accept, circumstances we reject entirely. In fact, there are certain situations or conditions our society frowns upon that are utterly unacceptable, such as bullying, racism, terrorism and illegal activities. In some cases, due to high expectations and pressures from our society, some tend to violate their own morals by embracing morals that contradict their own, just because our society says to. Sometimes, in some situations, we also allow some individuals to determine what we should or should not embrace in our lives. Allowing others to have total control over oneself could stem from many areas of life, including how one was brought up and changes made along the way.
About
"Embracing Life" demonstrates how to become the best version of yourself while maintaining healthy relationships with others. It details the idea that facing different struggles or challenges is a part of life which, when accepted and used properly, can help us instead of harm us. It also describes the steps to accepting those challenges and explains how to refocus and develop it into a course of action. "Remember that time you thought you wouldn't survive? Well you did and can do it again."~Anonymous Don't forget you're human. It's okay to have a meltdown. Just don't unpack and live there, Cry it out. Then refocus on where you're headed. Life is beautiful. ~Anonymous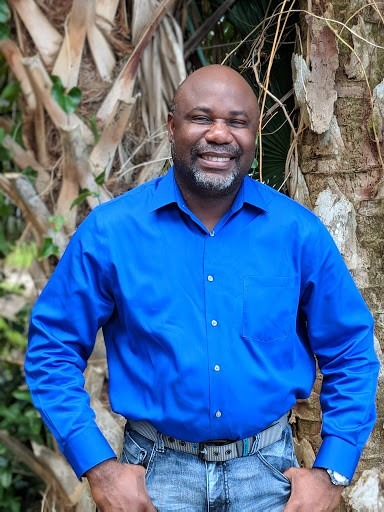 A Refreshing Read
I've read countless "self help" - "be your best self" books over the past thirty years or so, I am always especially eager to read what new authors have to add. A quarter of a way through this book I realized it's different than any other "self help" book I've read before. I was very impressed with how the author recounts many different real life events, encounters, experiences... each filled with humor, packed with emotion, usually a problem, and how it played out, but with every situation that each person or family didn't think they would survive, they did!!! The author wrote on every kind of relationship you could imagine which I felt made it easy through out the entirety of the book to imagine myself in those situations. In the end, the answer seems to be embracing every situation you're facing in order to regain control and resolve it. I would definitely recommend this book to everyone of all ages!!!
Inspirational and informative
I could say this is an inspirational book based on personal and professional experiences that invites to explore awareness and embraces solutions to challenges in many aspects of life. Such challenges are inevitable life transformations from time of conception, childhood, adulthood and elderly with unavoidable end of life. The author of this book has presented his ideas with veracity ,experience and knowledge of the subject at hand. This book is a must.
Very inspiring, uplifting, insightful, and inspirational!
"Your thoughts are like an ivy plant. It can either protect you by acting as a thermal shield or it will poison your soul." -Emeka Anyiam, PhD, LMFT "Life loves to play hide-and-seek. You must participate in order to survive." -Emeka Anyiam, PhD, LMFT
Amaaaazing Book!!!!!
A must read.....Helps the layman understand a tough concept in a really easy and fun way.